Cor Hoekstra is CEO at Amicus in Charlotte, North Carolina. Amicus is the fintech company behind the philanthropic platform for donor-advised funds, with the mission to create a more generous world.
Cor Hoekstra wanted to completely revolutionize the nonprofit sector. He set lofty goals when he founded Charlotte, North Carolina–based Amicus, a fintech that aims to revamp fundraising and bridge the communication gap between donors and charities. A starting point was asking nonprofits to adopt a new digital strategy.
Amicus set out to redefine the concept of donor-advised funds (DAFs) from a tool for high-net-worth individuals to something easily usable for the 99%. "We reimagined the donor-advised fund as a digital product offered by the bank, fully integrated into the banking experience and accessible to not just the private banking client," Cor says.
Integral to that effort was his company's belief in the goodness of everyday people. "We think that generosity, the willingness to contribute and to be part of the solution in the context of people, our planet, our environment, the created order all around us, is a universal thing and, in fact, is just part of who we are as human beings," he says.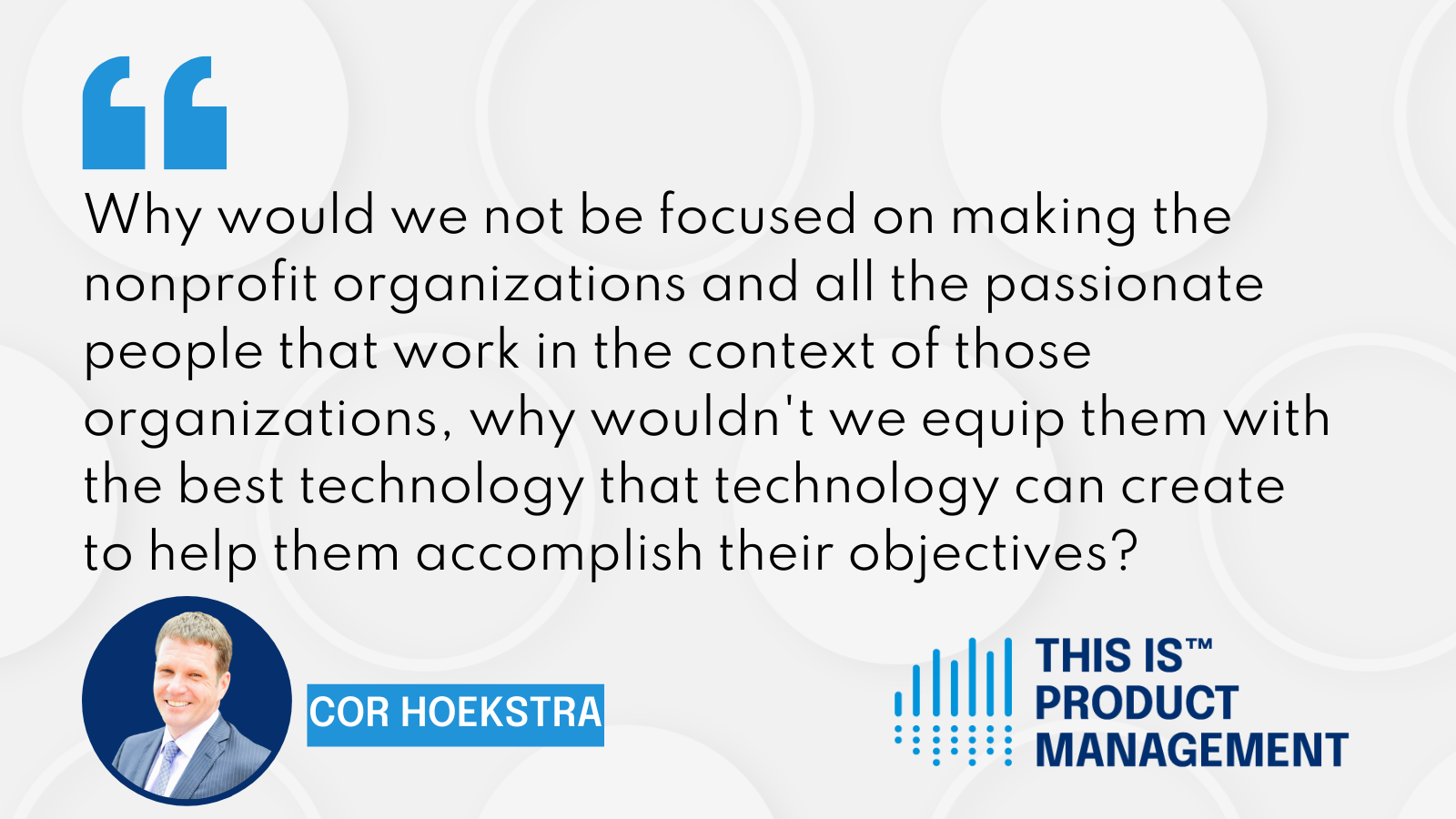 Learn more about Amicus' path to the public, which takes on classic product-management challenges, including metrics, iteration and driving adoption, on this episode of This Is Product Management.
Here are the Highlights:
Why people do and don't give: 9:49
How Cor thinks about metrics: 25:21
What changed in 2020 regarding generosity: 27:46
Amicus' friction points around driving adoption:30:44
Recommended Episodes

Subscribe now!
Get our new reports, case studies, podcasts, articles and events