Adam Bader is the Senior Product Manager for Discovery+.
Adam Bader has learned a few things during his journey from running social media for one of the most popular sporting clubs in the world, Real Madrid, to managing product for Discovery's new direct-to-consumer streaming service, Discovery+. Adam has also created his own product management newsletter.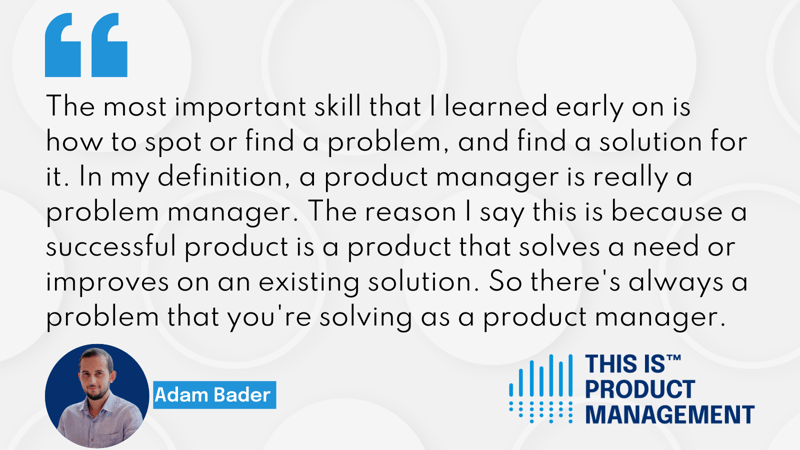 The real key to solving such problems, he believes, is validation: "The more experience I get, the more I believe that the best validation is putting it out there and seeing if people are going to find it useful or they're going to pay for it. When you're trying to solve a problem, problems are not equal. When you say a perceived problem, sometimes you think something is broken and you want to go fix it, you want to start a startup, or you want to create a product around that problem. You spend 12 months creating your MVP, and then you launch it, and then you find out that that was not even a problem in the first place."
Learn more about Adam's take on setting up early feedback loops of validation and using Quibi as a case study in what not to do, as well as the future of streaming and why he's thinking about space travel, on this episode of This Is Product Management.
Download the transcript of this episode here:
Here are the highlights:
Adam's advice for new product managers: 7:38
The importance of validation: 8:33
The future of streaming — and what happened to Quibi: 20:29
The danger of ignoring the psychology of the user: 29:30
Recommended Episodes:

Subscribe now!
Get our new reports, case studies, podcasts, articles and events