David Nour is CEO of The Nour Group and the author of 11 books.
With 11 books under his belt, David Nour is more than a prolific writer. He is a sought-after speaker and a trusted adviser, known for helping global business leaders innovate and grow. But he does not believe in growth at any cost: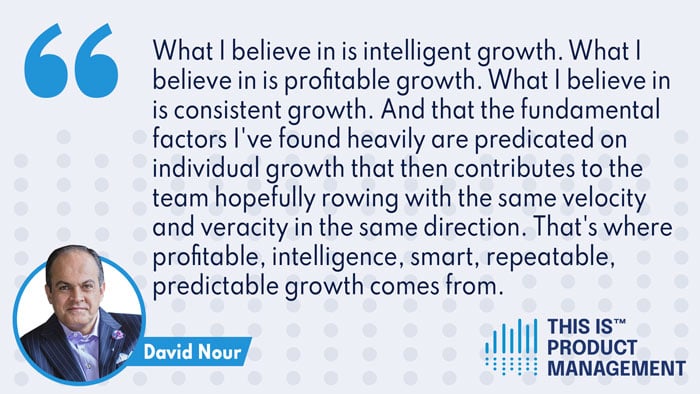 At the heart of intelligent growth — and of everything he does, really — are strategic relationships. David believes success is realized in the ability to create, capitalize, nurture, and prioritize relationships. It's the core of his newest book, Curve Benders, which talks about those who dramatically and profoundly shape other people's futures.
Learn more about the secrets to successful business relationships — how to start them, how to nurture them, how to manage them, and how to use them to get where you're going and drive intelligent growth — on this episode of This Is Product Management.
Download the transcript of this episode here:
Here are the highlights:
How to be the CEO of your own career: 7:56
The most important attributes of a successful product manager: 10:23
What's a curve bender?: 14:01
Why your name is your biggest brand: 22:50


Recommended Episodes:

Subscribe now!
Get our new reports, case studies, podcasts, articles and events