Ryan Graciano, co-founder and CTO at Credit Karma, talks about navigating financial crises, testing assumptions, and building trust and credibility into a product.
When Ryan Graciano co-founded Credit Karma at the height of the tech boom in 2007, he didn't expect to be leading the company through a financial crisis less than a year later. But surviving 2008 served Credit Karma well, as it leans back on lessons learned then to navigate COVID-19 in 2020.
"We were able to say, 'OK, we know what this playbook looks like: Cut costs down to a point where we're comfortable with what the financial situation looks like right now, and maintain our focus on consumers,'" Ryan says. "Knowing from how we operated back then, you will still end up winning if you have a great product that people love, that works, that has a strong business model."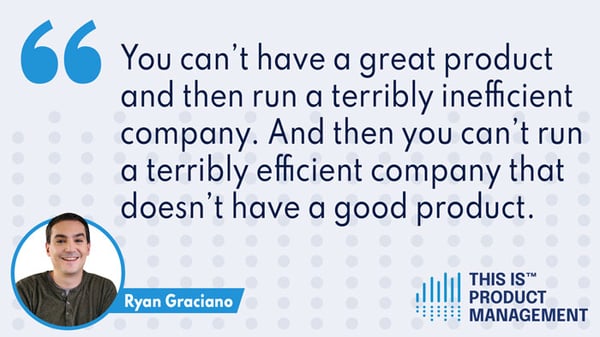 Among the insight gleaned this time around is not to rely on assumptions or intuition. Contrary to what they'd expected, Credit Karma saw their customers saving more and spending less. And once researchers dug into what people were thinking and feeling, they discovered the company could play a key role in personalizing and providing pandemic-related financial information to help their customers. One in three people who interacted with them actually took an action based on the advice Credit Karma had provided.
Learn how Credit Karma continues to fulfill customers' real needs and wants — and build credibility and trust — through discipline, research and common currency on this episode of This Is Product Management.
Here are the highlights:
Lessons learned from the 2008 recession: 5:10
Figuring out how to provide the right information in the right way for customers during COVID-19: 07:55
How getting financial information is like going to the doctor: 12:05
Avoiding product design that looks like your org chart: 17:25
Recommended Episodes

Subscribe now!
Get our new reports, case studies, podcasts, articles and events